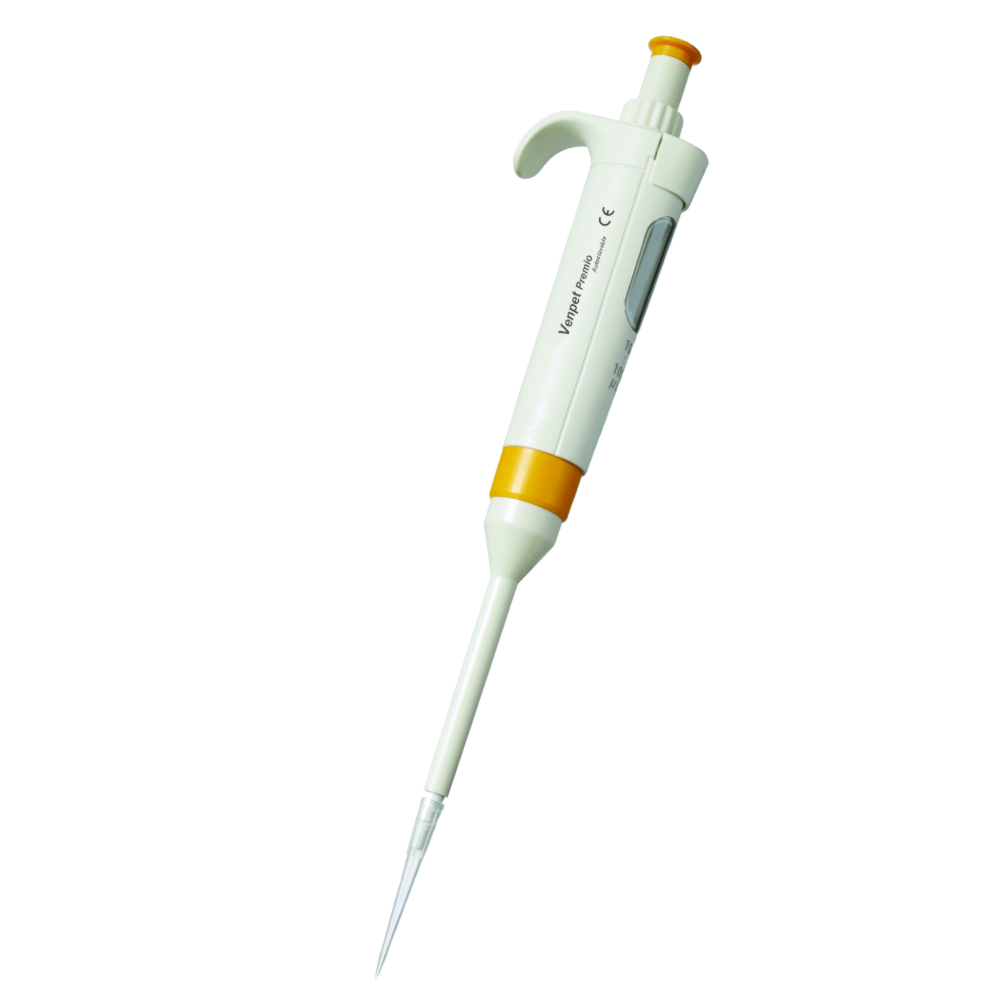 Venpet Premio Pipettes
Lowering weight and reducing stroke loading helps mitigating fatigue and stress from long time pipetting. This is the latest model of 'Venpet' with world-class. Accuracy and high Precision robust & dependable.
In order to reduce fatigue during long-term use, significant weight reduction and stroke load reduction have been achieved.
The entire body is autoclaved (121°C, 20 minutes) with possible durability and the highest level of accuracy and repeatability.