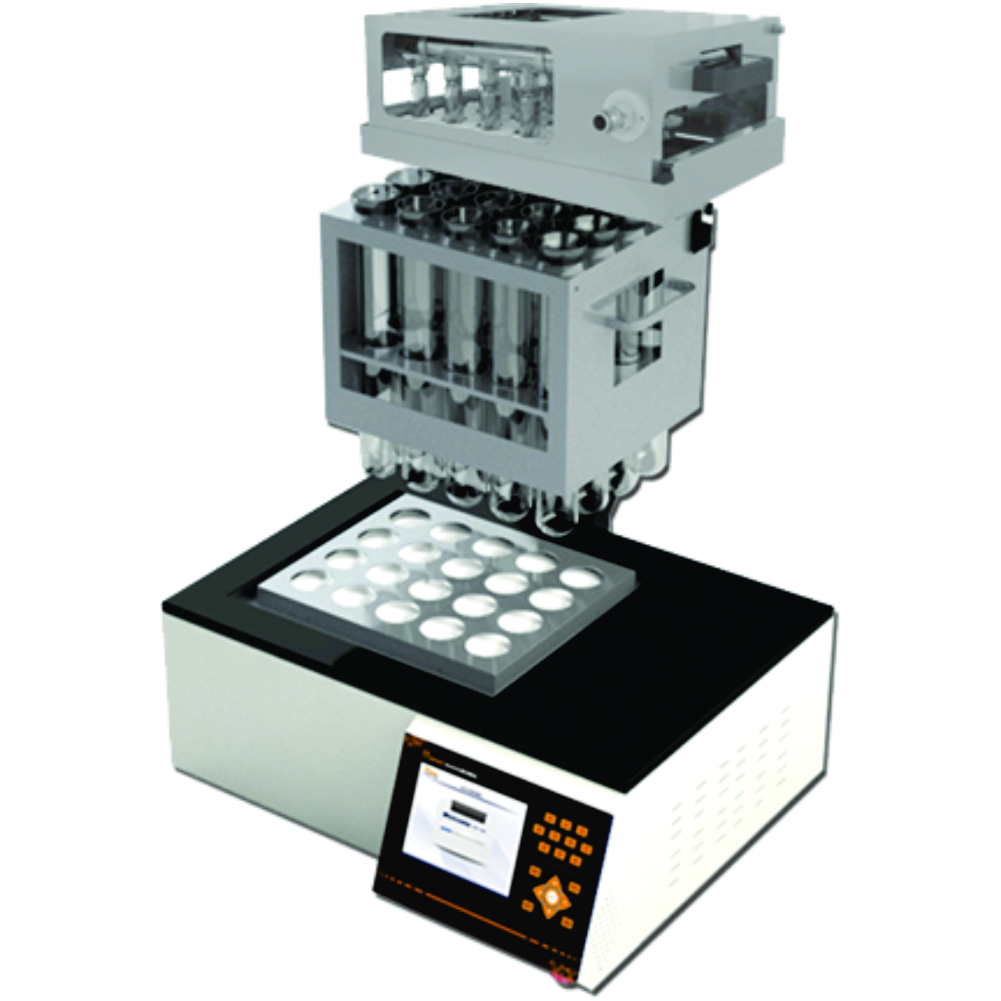 Kjeldahl Digestion System
121-646 Kjeldahl Digestion System Graphite Digester adopts globally advanced high-temperature infrared radiation heating technology and microprocessor control platform, accurate emperature control and quick temperature rise. It has two kinds of temperature rise mode: linear and curve temperature rise mode, and offers 20 digestion programs for control of temperature rise curves.
Neutralization system has many functions such as triple filtration, condensate recovery of exhaust gas, filtration and neutralization device. The product adopts high-quality Anticorrosive Pumps, low noise, strong suction, reduce exhaust emissions, eco-friendly.